When:
March 14, 2020 @ 10:00 am – 4:45 pm
2020-03-14T10:00:00-04:00
2020-03-14T16:45:00-04:00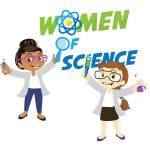 *This bus trip has been cancelled due to many last minute cancellations*
Meet the Scientists Saturday, March 14, 2020. Hands-on activity tables that allow you to be the Scientist!
Assemble a human skeleton, learn what a trilobite is, understand the secret lives of freshwater mussels, explore Native American art and so much more.
Cultural anthropology, Bioarchaeology, Archaeology, Malacology, Botany, Geology and Paleontology are some of the fields represented in this amazing, fun-filled event!
11:00 am – 2:00 pm Activity tables and talks. 2:30 – 3:30 pm Ask the Scientists panel discussion.
There is a $5 Registration fee per person that is refundable the day of boarding the bus.
If a no-show, the registration fee of $5 will then be forfeited as a donation to the Ft. Edward Free Library.
The bus will depart from the Ft. Edward School Parking lot at precisely 10:00 am arriving in Albany between 10:45 and 11:00 am.
The bus will depart from the Museum at 4:00 pm and arrive back at the school between 4:45 and 5:00 pm.
Those younger than the age of 13 must be accompanied by an adult and those 13 and older must have a signed permission slip to attend. You may bring your own lunch (you will have to be responsible for keeping it with you) or you can buy lunch at the food court at the Concourse. Contact the library at 518-747-6743 to register, pay your fee, and sign a permission slip. Available to residents of Fort Edward Village, Town, and our local Business Entrepreneurs.