Rehearsal Practice
Play Rehearsal for our upcoming Library Theatre " A Night With Dr. Seuss" is every Wednesday evening from 6-9 pm in the Auditorium of the Fort Edward High School up until August 13th. Practices begin promptly at 6:00 pm as doors will be locked! If you are unable to arrive at the scheduled time, please contact the library before 6:00 pm at 747-6743 and leave a message with library staff. (photo is missing many other casts members and will be updated with all cast on stage after this Wednesdays rehearsal.)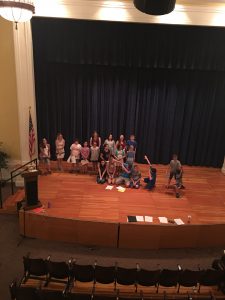 Native American Talking Stick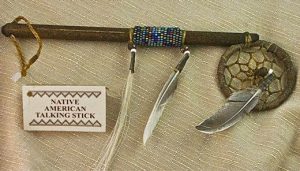 Susan Havens is the presenter of this program hosted by the Fort Edward Free Library. The talking stick is traditionally an ornately carved wand, decorated with feathers and beads and precious stones. When a tribe faces a crisis, they gather in a circle, and one by one pass the stick around. Whoever has the stick must tell their story, whatever story they know that pertains to the subject at hand. Children will be making their own talking sticks and this program is recommended for children ages six and up with parental guidance due to material used such as: small beads, nylon stretch cording, feathers, and knot tying. Join us for this educational and fun program 4:30 pm Thursday July 6th at the Canal Street Farmers Market in Fort Edward.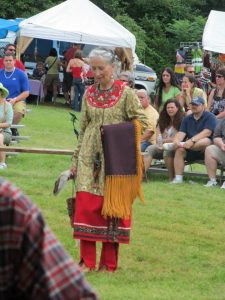 2017 Summer Reading and Learning Program Sign Up
June 22 – June 30th

Come in and register your child for this year's collaborative summer reading program " Build A Better World". Registration begins Thursday June 22 – June 30th. Children are required to read for 45 minutes for six consecutive weeks and attend two events or programs to be invited to our end of the year get together party. Registration will be on the BeanStack site listed on our webpage. (scroll down on the left side to view). Reading recommendations will be given along with "virtual" badges that each child will earn when they complete a reading assignment. Such as: Ask a vendor at the Canal Street Market what their favorite titled book is and why. Write it down in your "Build A Better World" Passbook.
Thursday June 29 BLUE TRAIN TRIO (Classic Rock, R&B, Country Rock and much more!)
much more!)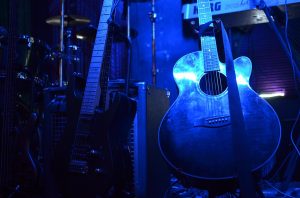 Milayne Jackson, Gary Brooks and Jeff Kingsley will perform on Thursday June 29th at the Canal Street Farmers Market in Fort Edward 5 – 7 pm. An enjoyable evening of Classic rock, Classic R& B, Country Rock, and Original Story Songs !
Teaching STEM through Fairy Tales
The Three Billy Goats Gruff
After hearing the story, participants (individually or as teams) will be challenged to design and build a bridge that will hold all three billy goats for more than 30 seconds.
Suggested Grade Levels:
K-5